Just over forty eight hours on from the latest installment of the Most-Massive-Manchester-Derby-of-all-time, we're still digesting the ramifications of Wayne Rooney's Bestest-Ever-Derby-Goal-of-all-time. This is assuming of course that "best", is a synomym for "most shinned".
But anyway, much like the Conquistador of Mexico, and the Belgians in the Congo, football supporters have short memories.
Sho-wo-wort memories.
Apparently now Loyal Wayne Rooney is "back" after fluking his fifth goal of the season (sixteen less than at the same date last campaign), after months of indifferent form and generally playing like a busted arse (and getting a 100% pay increase to do so) the sycophantic circle-jerking over the White Heskey has returned.
The Daily Mail is going so far as to suggest that it may have been the best goal scored at Old Trafford ever — despite the fact that Rooney was his rubbish, anonymous self for 77 minutes. And the fact it was shinned. And the fact it wasn't even the
best goal scored at the Theatre of Tosspots this season
...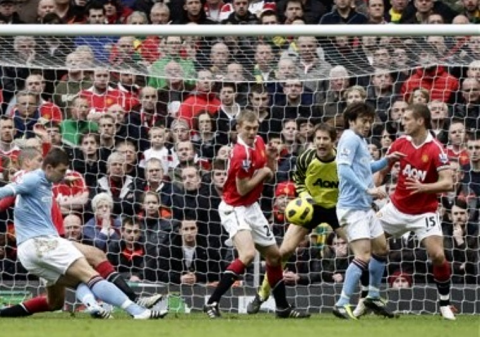 David Silva shows immense skill and awareness to arse-volley Manchester City's equaliser.
Slur Alex Ferguson was the first to administer a virtual reach-around to Loyal Wayne: "All the talk will be about that winning goal. It was unbelievable. It was reminiscent of Denis Law although I'm not so sure that Denis ever put them in with such ferocity."
Speaking of Denis Law goals at Old Trafford...
Even Loyal Wayne couldn't wait to talk up how good the strike was.
"I think it might have been the best goal I've ever scored... it almost certainly rules City out of the title race unless a disaster happens..."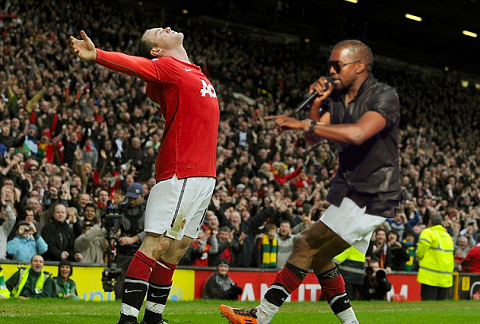 ...yo Wayne, I'm really happy for you, I'mma let you finish but Benjani had one of the best Old-Trafford-unintentional goals of all time...
Unfortunately, Wayne is dead right. That's pretty much curtains for our title campaign. No matter how well we played on the day, no matter how unlucky we were not to get anything — we didn't. And that's what makes this result so hard to take. With so much on the line, so much more than pride to play for, we've come up short against United again.
Despite claims by Summerbee et al that "United should be looking over their shoulder" we're just as far away from them lot as ever.